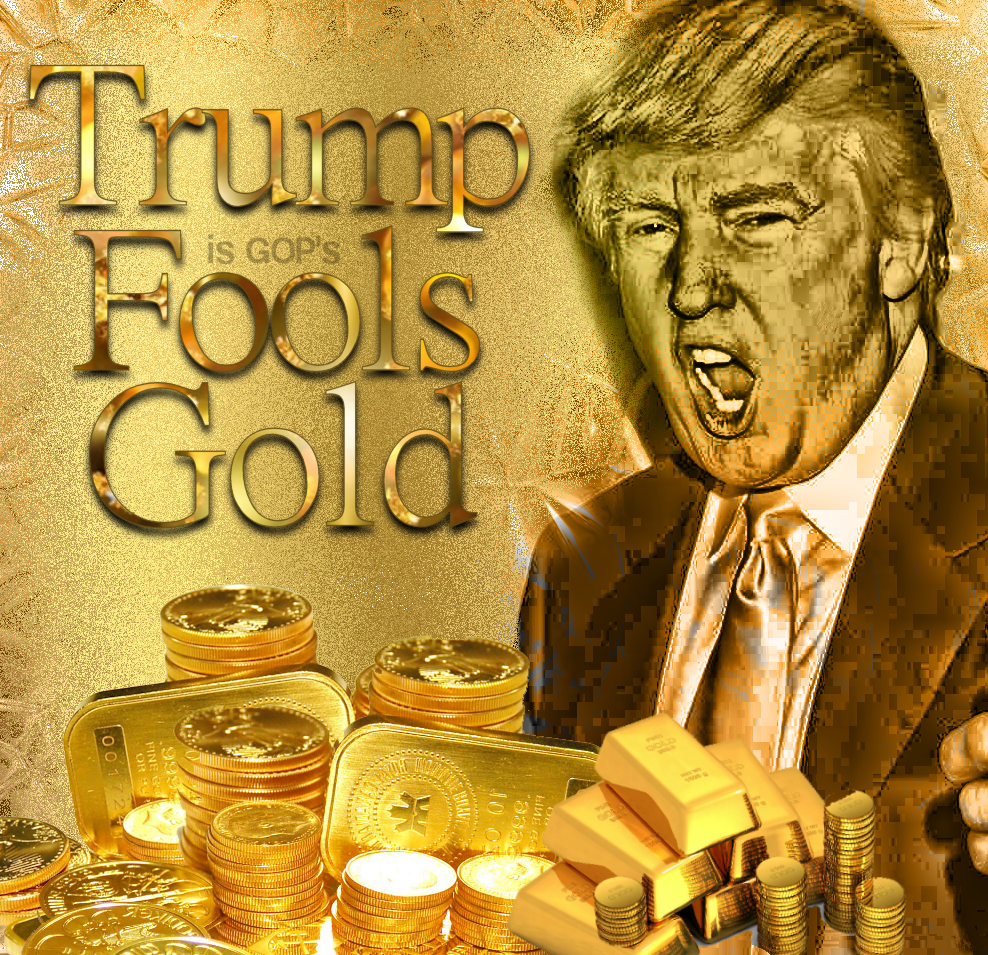 Last November, gold was on the verge of staging a major turnaround after Donald Trump won his bid for the U.S. presidency.
During the Tuesday election night, gold spiked above $1,300 per ounce for the first time in eight months, while risk assets like stocks sold off. However, after that panicked reaction gold reversed course. By Friday of that same week, gold futures were down by 2.4%, or $30.90 an ounce, to $1,235.
Fast forward one year later and gold prices are up close to 11% for the year and it is considered one of the best performing asset classes. Still, the metal is trading well under the key psychological level of $1,300. On Wednesday, December Comex gold was last up 0.72% at $1,285 an ounce.
"After a massive range in gold on the election night of Trump the gold market has come to the conclusion that it's not his unpolished, straight forward way of addressing various topics that's going to get the rally started," said Phil Streible, a senior market strategist with Chicago's RJO Futures and a close tracker of the metal.
"Rather it's what policies are passed through Congress, how the new Fed official handles interest rate policy and the stabilization of the geopolitical unrest. (Trump) hasn't been as impulsive as initially expected," Streible added.
Leading up to the November 8, 2016 election date, there were big hopes for gold under a Trump presidency. The arguments were that Trump's geopolitical policies, lack of experience, and bluntness could cause more uncertainty, prompting gold's safe-haven appeal. And let's not forget Trump briefly touting a return to a gold standard during his campaign, which many believed would easily move gold over its all-time high of $1,900 an ounce.
Georgette Boele, a currency and precious-metals analyst at ABN Amro, was one of the bullish voices for gold leading up to the unprecedented U.S. election. She previously forecast a Trump win would help push gold toward $1,850 an ounce "over the coming years."
In a follow-up with Boele this week she said that since then, "optimism on the tax plan and rising yields [economy and Fed expectations] have supported the USD and weighed on gold." The bank's latest report now has an adjusted year-end gold target of $1,300 per ounce and $1,450 for the end of 2018.
Boele has tracked gold's performance during past presidential administrations dating back to Gerald Ford's in 1974. She found that while gold was sensitive to changes in inflation through the early 1990s, gold's performance since the Clinton administration has relied on a wide range of fundamentals.
The stock market continuing to make higher highs and a U.S. dollar that shows no signs of backing down are part of this fundamental problem, said George Gero, managing director of RBC Wealth Management.
"Gold's wild ride has brought attention of asset allocators but the ups and downs have kept most from adding to positions," Gero said.
For veteran trader Todd 'Bubba' Horwitz of bubbatrading.com, the Trump presidency is a moot topic. "The monetary policy is no good for gold; President Trump has continued to keep everyone investing in one asset class…the stock market."
Despite the day-to-day fluctuations in the price that may be attributable to something President Trump tweeted, nothing has driven gold out of its trading range for longer than a short time, said Vince Lanci, editor of marketslant.com and the founder of Echobay Partners.
"The fact that Trump exists as POTUS and gold isn't trading at $2,000 is living proof that presidents don't run the country. If they really did, gold would reflect the rudderless titanic our economy is now," Lanci said.
Sources:
Kitco
Daniela Combone