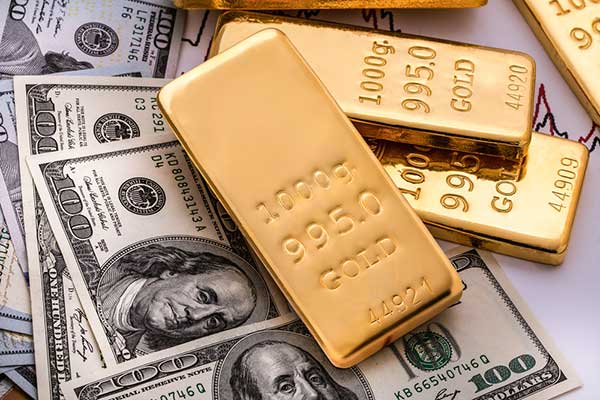 Gold prices declined on Monday after both the United States and China showed a willingness to sign an initial trade agreement by the end of this year, enhancing the investors' risk sentiment.
Spot gold was at $1,457.03 per ounce, down 0.3% from the previous session. Earlier in the session, the precious yellow metal declined to $1,455.90 per ounce, hitting its lowest point in a week.
Future gold was at 1,456.90 per ounce, down 0.5%.
It appears that the threat of any escalation of the trade war between the two biggest economies in the world is off the radar at least for the moment, Reuters said, quoting Carsten Menke, Julius Baer analyst.
"The markets are being comforted by recent (trade) developments. That's why equities are high," Menke said, adding firmer stock markets are keeping gold prices range-bound between $1,450-$1,480.
European stock markets continued to show strong results due to the positive news coming from the trade negotiations. However, investors still seem cautious as they realize this can only be a short term good news.
Gold is often seen as a safe haven at times of political uncertainty. Due to the political uncertainty surrounding the trade war between China and the US, gold has gained 13% in value this year.
Source: Reuters