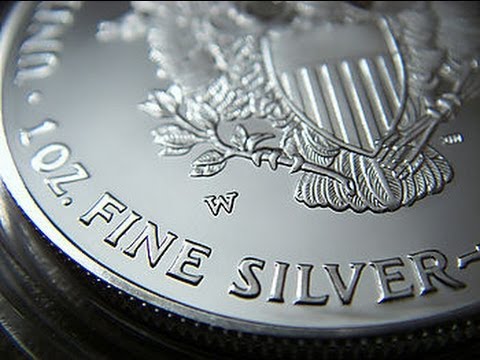 Analysts and traders were further worried by US President Donald Trump's open declaration of a "trade war", with commodity prices slipping and major government bonds rising.
"The messy Italian election result adds a bit to the nervousness in global equity markets at present," reckons Shane Oliver, chief economist at AMP Capital Investors in Sydney.
"I think gold prices are up partly because of the uncertainty over the impact of the Italian election on the Eurozone," said Ji Ming, chief analyst at Chinese gold mining group Shandong.
The 'Managed Money' category cut its net long position on US gold derivatives by 15% in the week to 27 February, down to the smallest level in two months according to data compiled by regulator the Commodity Futures Trading Commission (CFTC).
Speculative betting on silver prices meantime grew more bearish for the third week running, with the Managed Money holding its most negative position since records began in 2006.
Outside miners, bullion banks and other commercial players, overall betting on Comex silver futures and options turned net bearish for the first time since early 2003.
Silver prices today slipped back to $16.45 per ounce, some 1.6% above last week's post-Powell drop to 2-month lows.
Italy's vote saw the Eurosceptic 5-Star Movement become the largest single party, but a right-wing alliance including former Prime Minister Silvio Berlusconi's Forza Italia was set to gain the most seats.
In Germany meanwhile, the Social Democrats (SPD) agreed on Sundayto back another coalition with Chancellor Angela Merkel's Conservative Party (CDU), reaching a breakthrough after five months of political uncertainty.
Most European shares advanced Monday morning but Italy's FTSE MIB Index lost more than 1% as the Euro held steady on the FX market.
Gold climbed $5 to touch $1327 per ounce – its highest level since new US Federal Reserve chief Jerome Powell told Congress last Tuesday that he expects to raise interest rates 4 times this year – before retreating to $1323.
For EU investors gold climbed €3 to €1076, while the UK gold price in Pounds per ounce touched a 2-week high above £963.
Sources: Kitco , Bullion vault.com