Silver prices were trading near five-month lows Thursday after the Federal Reserve signaled gradual interest rate rises were par for the course despite an apparent slowdown in economic momentum. July silver futures fell 3 cents, or 0.2%, to $16.52 a troy ounce at 7:33 a.m. ET. The futures contract hovered within a narrow trading range of $16.42 and $16.65.
Silver's value has dropped more than 10% over the past two weeks, reflecting continued volatility in the commodities market. Gold prices declined sharply on Thursday to trade at nearly two-month lows. The June futures contract was down $13.40, or 1.1%, at $1,235.10 a troy ounce. In percentage terms, silver's decline in recent weeks has far outpaced gold's.
The gold/silver ratio used by investors to buy and sell precious metals closed at 76.60 on Wednesday, according to Goldprice.org That was the highest level since July 2016.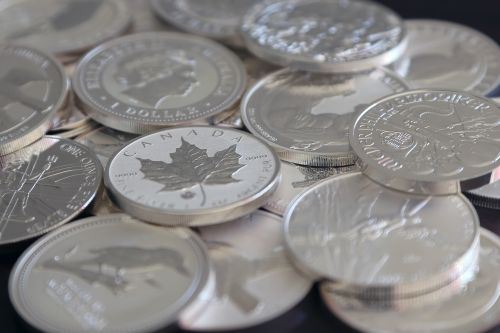 sources: Economic Calendar
Goldprice.org