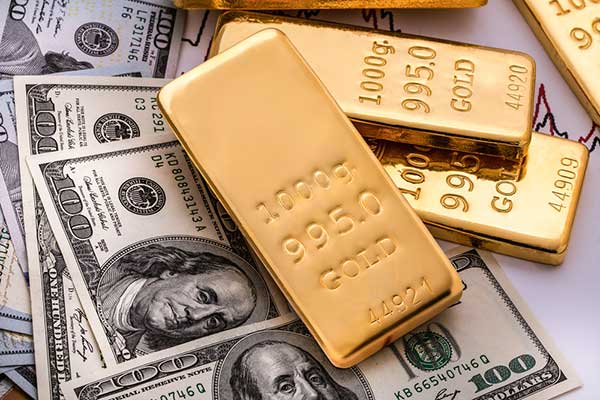 Gold prices rose Friday, finding support from some weakness in the U.S. dollar, but the precious metal posted a loss for the week as traders are still expecting a Federal Reserve interest-rate hike before the end of the year. Bullion steadied at $1,268.41 an ounce on Friday, after falling to a two-month low on Thursday.Prices have slumped 6% since early September
The jobs report, which included a mixed bag of revisions to recent months' data and signs of rising wages, wasn't seen derailing the Federal Reserve from a gold-negative interest-rate hike later this year, but Dallas Fed President Robert Kaplan said Friday that he remains undecided over whether to support a rate increase in December.
The U.S. economy lost 33,000 jobs in September, marking the first decline since 2010, as hiring and employment in September were stunted by hurricanes Harvey and Irma. The unemployment rate fell to 4.2% from 4.4% and hit the lowest level since December 2000.
The jobless rate wasn't affected by the storms, the government said. Gold traders have been on the defensive as the dollar hit there highest level since mid-August. This development has been driven by the very robust U.S. economic data released in recent days, which have caused the Fed rate increase expectations to pick up, said Carsten Fritsch and the commodities analysts at Commerzbank in a commentary.
Sources:
Market Watch. .
Kitco
Gold Seek.