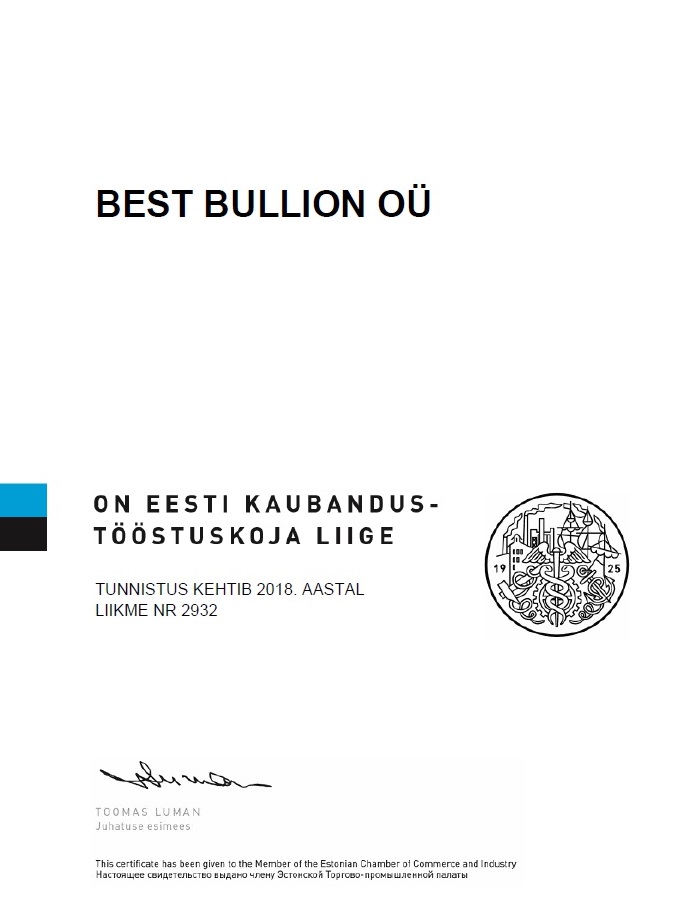 The Estonian Chamber of Commerce and Industry (ECCI) is the oldest and largest Estonian representative organization of entrepreneurs and was founded to represent and protect common interests of Estonian merchants, manufacturers, bankers and ship-owners in the year 1925. Today, the ECCI with almost 3,200 members is the largest business representation organization in the country.
The mission of the ECCI is to develop entrepreneurship in Estonia through business services and playing an active role in designing economic policy.
Silver Coins Estonia - Buy with confidence!
Best Bullion Team.