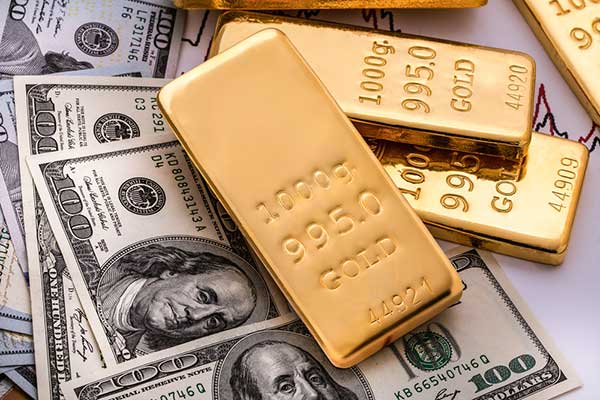 Gold prices slightly rose on Wednesday amid the uncertainties surrounding Brexit and US-China trade talks. The slight rise in the prices on Wednesday was attributed to some technical buying according to analysts.
Spot gold traded at $1,489.31 per ounce, 0.1% up from the previous session. US gold futures were up 0.3%, trading at 1,492.40 per ounce.
"Gold has been rising modestly on technical buying since it fell to the $1,470 level," Reuters quoted the assistant vice-president of commodity research at SMC Comtrade Vandana Bharti as saying. "What we see today is a continuation of that but uncertainty over Brexit is also providing some support."
On Tuesday, the House of Commons backed for the first time in three years a piece of legislation for Brexit. However, the House of Commons rejected the timetable for the Brexit legislation. The UK Prime Minister sought to ram the legislation through Parliament in three days. The defeat for the UK Premier made it unlikely for Mr. Johnson to be able to take Britain out of the European Union on October 31st.
The US and China have also achieved some progress in their trade talks, according to remarks made by the Chinese Vice Foreign Minister Le Yucheng.
Gold is usually used as a safe haven in times of political and economic uncertainties.
Source: Reuters