Gold prices where under pressure last week before Chair Yellen and ECB President Mario Draghi's speeches in Jackson Hole. But as Chair Yellen began speaking, the Dollar started to drop again. The following Monday morning, shortly after the open of the U.S. session, Gold prices broke through $1,300 and didn't pause until we set a fresh nine-month high around the $1,325-handle.
The dollar index slid as much as 0.49 per cent to 91.759, the lowest level since January 2015, according to Reuters data. Tuesday's falls bring the index's drop this year to 10.2 per cent.
Gold markets gapped higher at the open on Tuesday, and then shot towards the $1325 level. We pulled back since then but it seems as if we are finding support, and believe is that the gold market is going to continue to the upside. There are far too many risks geopolitically at the moment to think that gold is going to start to pull back. The $1350 level above offers a psychological barrier, but it shouldn't be as much trouble as the $1300 level was recently.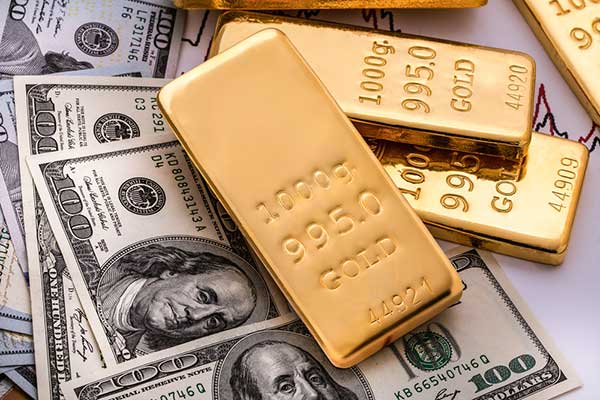 sources: Reuters
MarketWatch