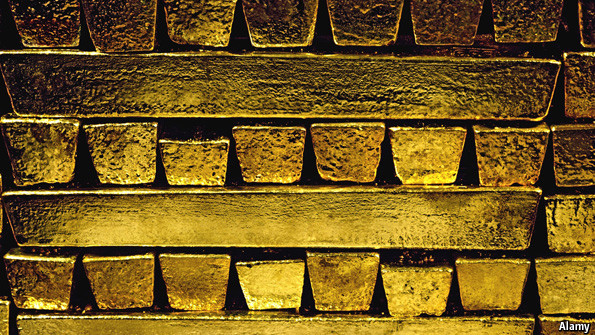 Gold prices rose on Friday and U.S. equities sold off on trade-related concerns. Meanwhile the dollar was lower while Treasury prices were higher as safe-haven buying was in evidence. Gold continues to benefit from economic uncertainty and broad equity market weakness which remain the two main drivers of its recent buoyancy. As we'll examine in this commentary, the technical odds are still in favor of gold feeding off these factors and strengthening in the near term.
Spot gold rose 0.5 percent at $1,332 on Friday while June gold futures settled 0.6 percent higher at $1,336. This allowed the gold price to finish a somewhat tumultuous week above its key immediate-term trend line and comfortably above its 3-month trading range floor.
One of the news-related factors which helped boost gold prices on Friday was the latest U.S. payrolls data. While the unemployment rate held steady at 4.1% for the sixth straight month there were signs that the pace of hiring slackened in March, according to the latest numbers from the Labor Department. Payrolls rose to 103,000 in March, which was well below the consensus forecast by economists. This represented the lowest level of job creation in six months, which prompted worries among traders that the Federal Reserve might be forced to slow the pace of its interest rate increases. This helped buoy the gold price, but the main catalyst for the metal's latest rise was the sell-off in stock prices.
As has been a lingering problem for Wall Street, the latest rhetoric from the Trump administration and Chinese officials over trade tariffs upset the equity market, causing the Dow Jones Industrial Average to plunge 572 points, or 2.34%. President Trump late last week threatened to impose an additional $100 billion in tariffs on Chinese imports while Beijing pledged a "fierce counter strike."

Sources: Seeking Alpha